...if you try sometimes well you just might find, you get what you need...
That certainly was the case for me heading into the last game of last night -- Vancouver at Anaheim. Really needed a points-producing performance (say that three times fast) from J. Gibson (since I also now have C. Gibson of the Islanders). And he, with the help of his skater teammates, exceeded hopes of B2 management by posting a shutout.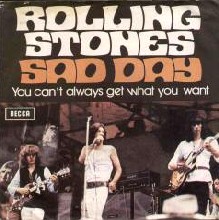 Am not viewing this as a two-team race at this time due to the FHL bonus system. A big game from one player, especially a D, could change everything in a hurry.  
Just hoping for the best each night. All I can control is which players are in my lineup every Monday.
However the race ends up, am enjoying the ride. Am happy with how I have managed the team this season.
One thing that I think could help the B2 cause. Wheeler has been "cold" of late. He has not scored a goal in nine games. But he has chipped in a single assist in six of those games. Looking him to crank up a game that enters bonus territory.
This is the second such "cold" streak Wheeler has had this season. The first one, no goals but a sizable amount of assist, was longer earlier in 2018. Just off the top of my head, may have been 13 games without a goal, but 11 assists during that stretch.
The reason for both "cold" streaks is the same. With Scheifele hurt, Wheeler moves to center from wing. Seems that when he is at center, Wheeler's focus is setting up his teammates. BE SELFISH, BW. SHOOT THE PUCK!!!
Puck drop for early games tonight less than 5.5 hours away.
B2 may finally get temporary relief from points from Barkov and Huberdeau of the Florida Panthers and the Bluliners with the Boston Bruins in town. (Boston is going to be a DANGEROUS team in the playoffs if the goaltending holds up.)