Hello, again, fellow GMs, gentlemen and lady. Badger Bob here back in Chester's Corner.
Many of you may have been wondering how I was taking the Tavares illness. Paul alluded to it in the Tuesday news feed.
From the horse's mouth, this is how I feel about the Tavares illness.
And what movie is this from??? Surely you know.
Wondering if the guy who posted the video to YouTube, HillbillyJimPwns (Hey, I didn't make up the guy's name. Just copying what I see.), played some pro hockey in his earlier days.
Looks like he has an anchor in his hand (at start of video). Maybe he's trying to tell us he used to play for the Baltimore Skipjacks (defunct), the Milwaukee Admirals of the AHL or the Norfolk Admirals of the ECHL?
Anyway, without further delay, let's get to the matter at hand. And, of course, I want to hear what you think.
Our protagonist is Winnipeg D/F Dustin Byfuglien, a guy you WANT on your team, clearly a leader who skates the skate, and a guy you don't want to P off  

.
About a week ago, I saw a quote from Byfuglien with which I completely agree. That quote came after the Jets lost in overtime to Tampa Bay. Since then, nothing from Byfuglien to suggest that he was misquoted or that the quote was taken out of context. He is standing by what he said about the NEW NHL OVERTIME, 3 skaters versus 3 skaters.
"It's terrible. It's a terrible part of hockey. It's not hockey. It aint hockey. It's 'Just let the kids play.' It's stupid."
"Big Buff," I am with you 100%.
Time for Bob to get his Badger on.
Once upon a time, when I was a younger Penguins' fan, THERE WAS NO OVERTIME. AND THAT'S THE WAY I LIKED IT, UH-HUH, UH-HUH (KC and the Sunshine band FYI)...
(Kinda cool in researching this post to uncover that there may have been some kind of overtime in the NHL from 1927-28 through 1942-43. But this was done away with due to train schedules during World War II.
I was not aware of this. I will look into this further. I assume that NHL teams travelled on regularly scheduled trains. So if a team missed a train, would run risk of not getting to the next city in time, especially if, for example, going from Montreal, New York or Boston to Chicago to play the Black Hawks, then the westernmost team.
When a visiting team arrived by train in Detroit, where would first set foot in the Motor City? The old Michigan Central Terminal, now abandoned, of course.
Imagine all of the autographs a kid who was interested in the NHL would have gotten if s/he knew what train the visiting team for the next game at the Olympia was on. "Rocket" Richard of Montreal, Andy Bathgate of the Rangers, Johnny "the Chief" Bucyk of the Bruins and on and on and on.)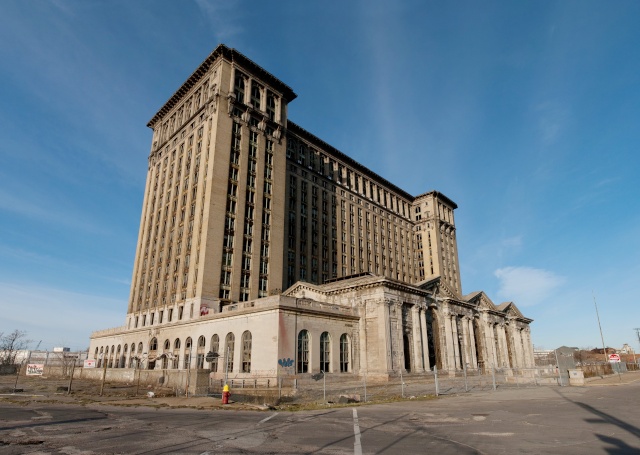 If the above is true, the NHL brought back overtime in the 1983-84 season, 4 skaters versus 4 skaters if the score was tied after three periods. Sadly, the NHL began to futz with a successful recipe, just like the makers of Coca Cola did with the awful New Coke.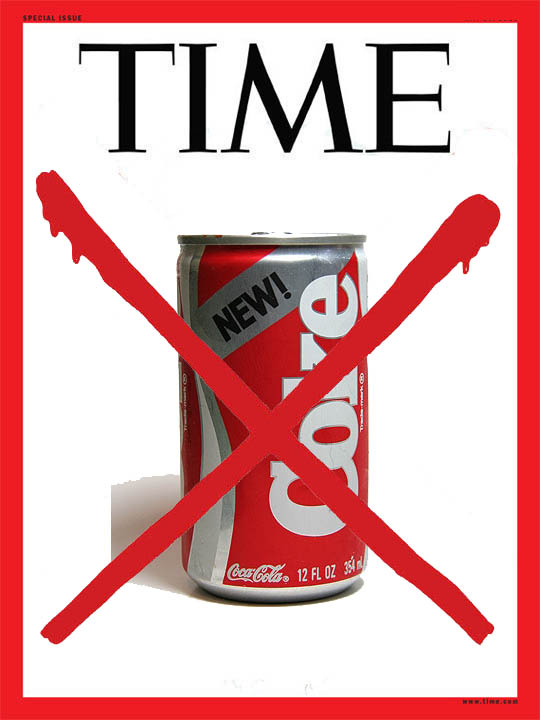 What has followed I believe shows that the NHL is even more out of its north of the border picking mind, the shootout and now 3 skaters versus 3 skaters prior in overtime prior to the shootout.
All of the "innovations" re: overtime seemingly have been instituted in order to make the NHL more palatable to casual fans. (So has recent expansions.)
I don't understand why the NHL does not realize that its product appeals to a solid core, of which I am one, but may never appeal to other people for whatever reason. It's the classic scenario faced by political parties, please your base or try to grow your base without alienating the base.
I haven't been alienated. But I am disappointed. I sure do wish the NHL would go back to calling it a day after three periods if the score is tied. Probably will never happen.
Maybe the reason I am in favor of no overtime is my experience as a Penguins' fan in the EARLY days, talking early 1970s.
Penguins were not strong. Actually, they were not far removed from the first trip into Chapter 11 bankruptcy.
So if the Pens were playing a strong team, such as Montreal, and managed to be even after 60 minutes, I WAS ECSTATIC. No need for any more skating (and risk any injuries.) Let's take the one point move on to the next game.
So I am with Dustin Byfuglien 100% on thinking that 3 skaters versus 3 skaters is stupid for another reason.
Hockey with both teams at full strength is, of course, 5 skaters versus 5 skaters. 3 skaters versus 3 skaters can occur due to minor penalties. But it is an extreme rarity.
So my viewpoint is that the NHL is allowing an extreme rarity, not the norm, decide the outcome of the game. If you are going to have overtime, then the same rules should apply. Yes, it is difficult to score in the NHL. It should remain just as difficult to score in overtime as it is in regulation.
In baseball, football and (yuck) basketball, the number of players does not change if a game goes into overtime.
Sadly, there is one other sport in which a game is decided in a way that is not how the bulk of the game was contested. That would be soccer when a game is decided by penalty kicks.
This, unfortunately, happens on some pretty big stages, such as the championship games of the World Cup, the UEFA Champions League and the Olympics.
If the game is tied after regulation, the number of players stays the same (assuming no one has been ejected via red card) for the two overtimes. But if the score remains tied, soccer's answer to the NHL shootout occurs, penalty kicks, one shooter from Team A versus the goalkeeper from Team B uncontested from 12 yards away.
So that's it for now. Rant over.
Let me know what you think about the new NHL overtime, 3 skaters versus 3 skaters. Be careful what you write since any comments will be forwarded to "Big Buff" for review. And you don't want to P him off!!! (JUST KIDDING.)
Remember, IT'S A GREAT DAY FOR HOCKEY but NEVER for the NHL regular season overtime and shootout format.