Hello fellow GMs, gentlemen and lady. Brainteaser II feeds off the main post that I'll be placing into Chester's Corner next.
Our protagonist is Winnipeg D/F Dustin Byfuglien, a guy you WANT on your team, clearly a leader who skates the skate, and a guy you DON'T want to P off  

.
I am thinking of a memorable Byfuglien photo. No, it's not of him holding the Stanley Cup as a member of the Black Hawks although that is plenty memorable.
No, this photo was taken last season and went viral.
Here are some hints.
In the photo, "Big Buff" wasn't saying "You're Number 1." without saying anything  

.
The photo precipitated the biggest news of the season out of Winnipeg PRIOR to the Jets making the playoffs for the first time since leaving Atlanta.
(Sadly, the move to Atlanta meant the end of line for the Thrashers' ice girls, the Blue Crew. But wait, there is a team right here in the little, old FHL that the Blue Crew would back if given the chance. Would have to be the BLULINERS!!!)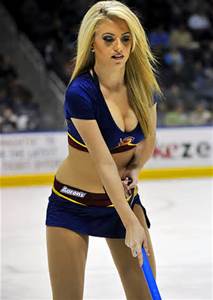 You have 24 hours. Email guesses to me at
johnchester6@yahoo.com
.
Remember, IT'S A GREAT DAY FOR HOCKEY and in this case, exercising the gray matter re: Dustin Byfuglien.